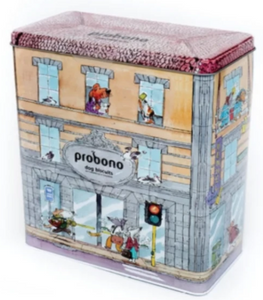 Probono Assorted Flavours Dog Biscuit Tins
No artificial flavourants, no colourants and no preservatives.
Contains wheat and whole wheat flour, meat & bone meal, bran, vitamins & minerals, teeth cleaning agent, approved antioxidants. probono dog biscuits also contain a blend of vitamins A, E and B group vitamins as well as magnesium, zinc and iron.