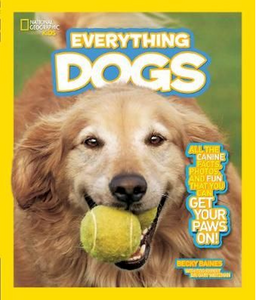 All About Dogs and Puppies
Illustrated with full-color photographs by Elizabeth Hathon.
Bark if you love dogs! Then learn all about them in this fact-and-photo-filled book that captures all the charm of these lovable animals. Chapters on different breeds, caring for a new puppy, and those amazingly intelligent herding dogs, guide dogs, and police dogs add to the fun.
Product Details
 

6-8

 

Paperback | 32 pages

 

203 x 203 x 3mm | 85g

 

13 Apr 1998

 

G P Putnam's Sons

 

New York, United States

 

English

 

044841841X

 

9780448418414